JONGGA's preservation efforts for your
health and the planet
In the last century, 75% of plant biodiversity has been lost, with 95% of cabbage varieties disappearing from our plates. Jongga values cabbage – and other plants – to make its delicious kimchi, and as such, cares about preserving these nutritious vegetables so that they can be enjoyed by generations to come.  
Join Jongga's Generation Preservation and help repopulate the planet with plant-forward food diversity for generations to come.
#JonggaGenP
JONGGA Generation Preservation values
Jongga enlightens people that Kimchi is a preserved, fermented food and has a history in maintaining food supply,
sustainability and plant biodiversity. Furthermore, Jongga is on a mission to realize 3 core values.
Preservation of

Plant-forward foods in danger of extinction

Preservation of

Gut health and wellness through the power of fermentation

Preservation of

Environment helping you eat in step with the seasons and minimize food waste
Jongga has partnered with seed preservation society – Seed Savers Exchange & Garden Organic
to prevent produce at risk from disappearing from our plates.
Jongga Kimchi is an authentic part of my Korean culture and packed with deep flavors and aromatics that make it a staple in my kitchen pantry. I stand with Jongga's mission to maintain plant biodiversity, make sustainability delicious and preserve the health of our planet.
- KRISTEN KISH
Chef, TV personality and Author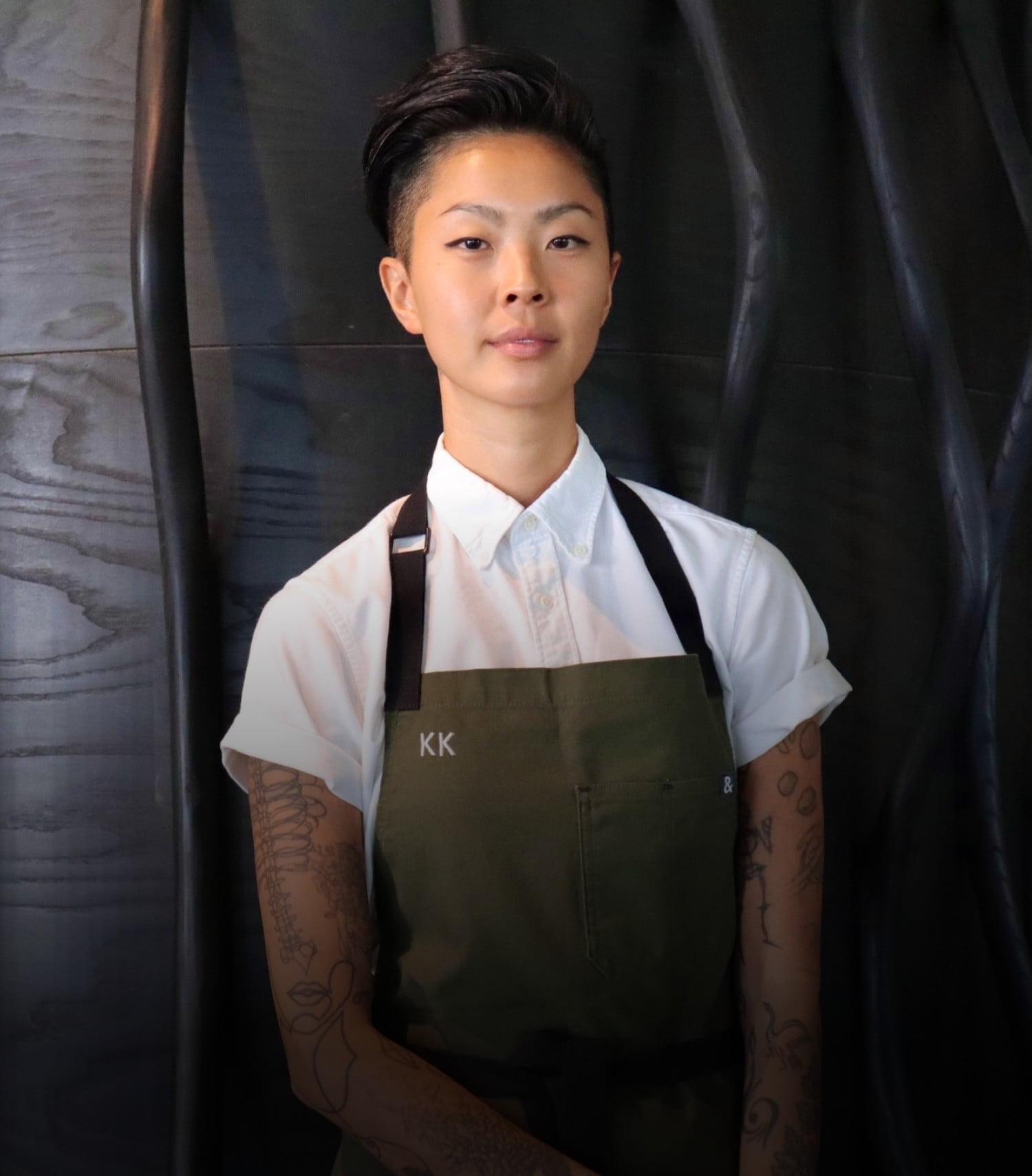 Ambassador of
Jongga Generation Preservation, Kristen Kish
Photo Credit : Natalie Engel
Preserve A Table
To celebrate the rich variety of plant-forward foods we can enjoy within our diets, and ensure they remain on the dinner table for centuries to come, Jongga Kimchi will be hosting a special supper club – (P)reserve a Table - at conscious dining venues, Dirt Candy in New York & Apricity in London. You will be able to (P)reserve a complimentary spot at the communal table and tuck-into a special menu featuring fermented dishes that champion the heritage veg in danger of disappearing from our dinner tables.
Limited time offer – available in New York & London city only.
The company behind JONGGA Kimchi,
Daesang Corporation's sustainability management
Daesang Corporation was founded in 1956 with wholly local capital and technology.
Based on its core vision of 'Creating a happy future through a healthy food culture',
Daesang Corporation is committed to create sustainable values for customers, society, and the planet.
Food

For all, healthy ACT

Achieve balanced nutrition

Strengthen necessary nutrients and subtract or reduce certain ingredients that may not be beneficial to health

Cultivate wellness

Development of functional foods and ingredients that enhance bioregulatory function

Thrive meaningful society

Development of alternative food that are friendly to nature and society

Community

Co-prosperity and cooperation with stakeholders

1. Sustainable supply chain

Strengthen necessary nutrients and subtract or reduce certain ingredients that may not be beneficial to health

Since 2009, GWP(Great Work Partner) Awards are given to excellent partners to express Daesang Corp.'s gratitude for their outstanding results and efforts for growing together.

2. GWP(Great Work Place)

Daesang Corp. pursues work-life balance for its employees by operating various programs such as long-term refresh policy, family love day, maternity benefits.

Planet

A world where the environment and people coexist

1. Response to climate change

Upcycling 14,700 plastic bottles to make eco-friendly uniforms, resulting in 882kg of greenhouse gas emissions reduction effect

Construction of eco-friendly R&D center with green certification level 2, by utilizing renewable energy such as solar power and geothermal heat

2. Eco-friendly packaging

Developed lightweight packaging materials, contributing to reduction of 300 tons of plastic per year

Improving the recyclability of plastic containers, and securing separate waste disposal of packaging waste