Tofu Kimchi Canapé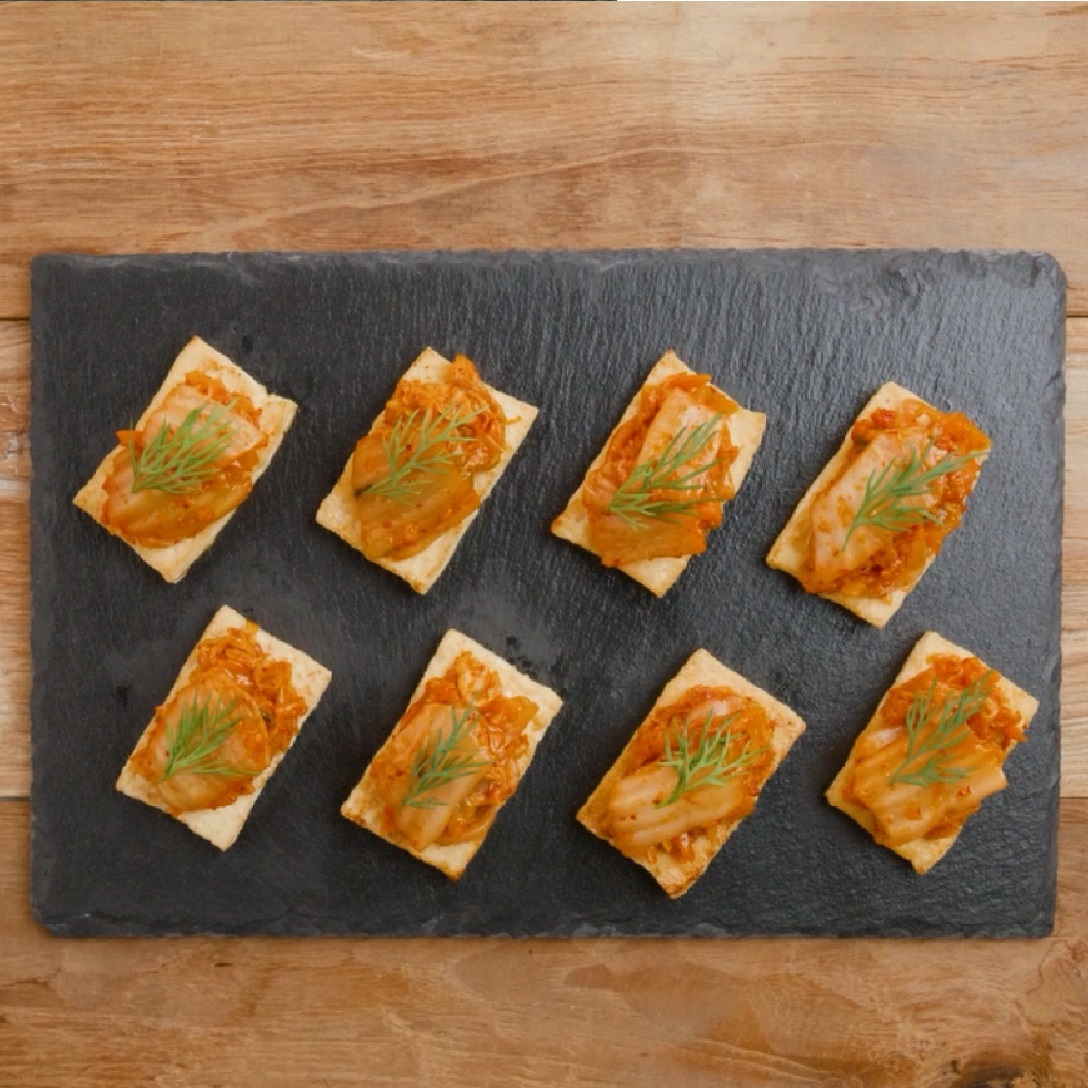 Ingredients
- Jongga Kimchi 130g - Tofu 180g - O'Food Gochujang 15g - Sugar 8g - Sesame oil 5 ml - Garlic, Chopped 5g - Black pepper, ground 1g - Vegetable oil - Vegetables (Carrot, Onion, Scallion) - Gochugaru (red pepper powder) 10g
Directions
Drain and dry the tofu well pressing and removing the water. And stir fry tofu until it turns golden brown.
Make the sauce by mixing gochujang, sugar, sesame oil, minced garlic and black pepper.
Grease a pan with vegetable oil and start to stir-fry the kimchi and vegetables.
Continue to stir fry for few minutes and season with Korean chili powder and as soon the onion is soft add the sauce.
For extra flavor add sesame oil.
Keep cooking for 2 minutes and place on the plate with cubed tofu.